.
During my end of the year update to the
Learners guide to windsurfing
, I noticed the photo on the left (maybe the last artifact of teamcoyote in the public domain) was missing from its usual place on the California Community page. Buried in an
off topic iWindsurf Forum thread
was the obituary of Mo Gunn's website: "After 16 years of creating and maintaining a website that had more than 1400 pages of windsurfing and kiteboarding content — only one of which was cartoons — I decided its time was over. I toyed with the idea of recoding the site to make it more "web 2.0/interactive" but my desire to continue waned. If you're interested in a particular cartoon (they're all alive and well) I'm happy to share. Anything new would require the "narcissist in our midst" to provide fresh material — something he hasn't done in years." I'm sure many of you remember Mo's wickedly brilliant cartoon creations which unfortunately are now missing from the public domain with the passing of the
teamcoyote
website. Other
California
website passings: Waterhound, JRV Windsurfing, Pappasrock, Caliwindsurf.
Almost 2 weeks ago, DaNewsBlog came under fire when malware warnings were generated to a few of you who came to read the
Skills
post. DaNewsBlog was not infected but the source of the problem was a blog on the Blog List from
Sunset Sailboards
. Kevin Kan's website had been hacked and was generating malware warnings. The
hack
finally took control and replaced his website with the image on the right. Kevin has repaired his
website
and Google has stopped their warnings. You can also visit Kevin and Sunset Sailboards on
Twitter
or
Facebook
.
Just recently,
DaNews
was caught up in a minor kerfuffle with a San Francisco Boardsailing Association news story. Here's the
tick tock
: SFBA posted, to their
Facebook page
, a link to a Coast Guard
Safety Bulletin
concerning kayaks and boardsports in the Bay area which was picked up by DaNews. In support of the original CG Safety Bulletin, they next published a related
background document,
amplifying the need for safety, also picked up by DaNews. Safety is very important but unfortunately the background document reported a remarkable and alarming, albeit fictitious, number of US kiting deaths in 2012. Taking the SFBA at their word, after all they are a kiting and windsurfing organization, I took the
story
to the iWindsurf Forum where a vigorous discussion ensued. Postscript: All sources of the
SFBA background document
have been removed from the internet.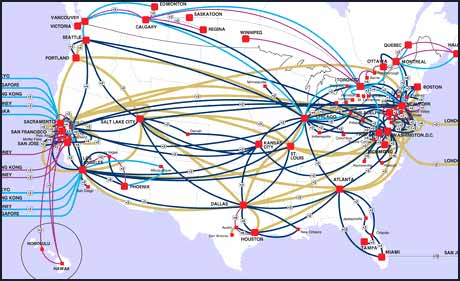 Windsurfing culture, like much of popular culture, finds a voice, educates itself and celebrates via the internet. Hacking a website is an act of terrorism. There will be no grave markers for your website when it's gone. Some loyal followers may never know what happened. Newspapers and magazines leave themselves as artifacts. And mistakes happen in reporting. Sometimes its not easy to fix them but we should always try.
As mentioned in the opening paragraph, the
Learners guide...
has been updated. All the links now open in a new window which makes a quick look at the material and the return to the guide much, much faster. The guide has many new videos, mag article embeds, a new Intermediate Skills page and lots of other new material. The Windsurfing Mag's Intro to Windsurfing page, formerly excerpts from a brochure, has been replaced with a most excellent video series, created the year the Mag went out of business, featuring Josh Sampiero, Wyatt Miller and Fiona Wylde. The US Sailing WS Course, created circa 1999, a Fundamental Skills tome offering a deep dive into beginner skills, survives on a US Sailing server but is not
linked to
on their website. In fact, many magazine articles referenced in
the guide
are no longer accessible via their respective websites. If you've never visited, please take a look. If you like the effort, share a little love and let people know if they wanna learn windsurfing, they'll find help at the
Learners guide...
I was recently asked: why publish DaNews on Facebook? For one, it's free to use. Free server space for my 2 other media projects: the Learners Guide...and DaNewsBlog was why I chose to use the Goggle sevices: Sites and Blogger . Most importantly, FB does an incredible job of automatically scraping the content of the link you want to share. You provide the link, they do the rest; plus, if it's not quite what you wanted, you can edit their info synopsis. This allows me more time to focus on finding the news. FB also keeps the reporting job cleaner, by directing attention to the original source. There's no conflict about stealing the thunder from someone else's work. DaNews is just directing more attention to it. Finally, the best part is you don't have to be a Facebooker to see

DaNews

.
Since you're reading this on DaNewsBlog, just a reminder, the calendar on the right (the real links are page right at the top) is the only all in one place North American Windsurfing events calendar on the internet. The Blog List, just below the Calendar, recently deleted blogs that hadn't posted in 2 years leaving 117 still reporting.
Finally, all 3 projects in "My Media Empire" are "not for
compensation" efforts. Why do it? For the love of the game; it's an enjoyable
give back
to a sport that continues to provide a challenging source of fun. So, if you like: a windsurfing news source focused on North America, easy access to a convenient connection for learning and improving windsurfing skills, a North American Community Directory and this reporter's occasional rambles on windsurfing culture, please let your circle of friends know about these sites.
Will this be the most gear on a beach in 2013 ? Photo by

Windsurfjournal

Le Defi Gruissan