ABK Boardsports
is "the oldest professionally run windsurfing school in the United States. Since 1982 it has never stopped its circuit of instruction, holding nearly 1000 multi-day camps across the US and the Caribbean. Having been with ABK since 1988, Andy Brandt bought the company in 2002 and is continuing their tradition of excellence. Because of his exposure with
ABK
he has become one of the best-known instructors in the USA"...
Windsurfing Legends
Windsport
editor Pete Dekay
credits
Andy with this pearl: 'The mastering of windsurfing is the realization that you can't." The Windsurf Loop Blog reports: "We just got back from a week in Bonaire a few days ago. It was just wonderful, as usual, except that the wind was even better than before - we were planing every single day without needing big sails, and had only half a day of light winds (too little for Nina, who would have liked to practice light wind tricks for a couple of days). We met old friends and made new friends at the ABK camp, and learned a few new tricks...
full report
." If you want to see more of what ABK camps are like:
The ABK Alumni Blog
The
ABK tour
will be doing a bunch of
camps
in Aruba and Bonaire until early April. They return to the U.S. landing in South Padre, TX April 19 and will head to Hatteras and then up to Long Island, NY. For exact dates, find them on the
schedule
.
Aloha Clinics
are ready to start their first of 5 planned
events
on Maui this year.
Matt Pritchard
and
Shawna Cropas
will kick off the first event set for March 17 - 24. Clinics accommodate all
skill levels
. The following month, Matt and Kevin McGillivray will do the first of
3 planned
Baja Wave Camps at Punta San Carlos' Solo Sports. The first week long camp is set for Aptil 21 - 28. The SOCAL Windsurfing Blog wrote about Matt's Wave Camp: "I can't describe how productive this clinic is. The conditions are ideal, the instruction is very refined, the camp is comfortable, the food is excellent, the equipment is top of the line, and the staff is great. I was a little worried about the number of participants in our clinic (16) and how that might dilute my ability to get personal attention. That was not the case. I felt Matt and KMAC were all over us, and the evening reviews proved they didn't miss a thing, even if it had not been captured by a photo or video." Find the blog
here
and page down for each of the PSC Wave Camp's 4 parts.
Wyatt Miller and Tyson Poor
are headed to Cabarete, Dominican Republic for 2 one week clinics: Learn from the Pros. Clinics will be catered to each groups ability but can include jibes, tricks and wave sailing, in addition to SUP and Surf Trips. First one starts
March 19
. Wyatt adds, "Getting super stoked for the trip, we have all the toys lined up from Vela and access to the Van for downwinders and surf trips. Not to mention one of Vela's ex-instructors will be heading down with us to make sure we find the best activities for the conditions." You can hook up again for more tutoring with Wyatt and Tyson at the Makani Fins, OBX Clinics on Hatteras
April 16 - 27
. Another planned event is scheduled with Wyatt and Tyson at Solo Sports for a week of wave and freestyle instruction,
May 19 - 26
. If you miss this one there's another clinic in October. More about the duo on their
website

.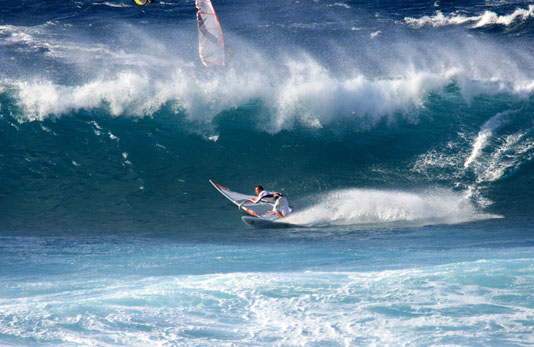 Guy Cribb
adds another
Maui
learning opportunity for March 17 - 28. He tees up the
Surf Gods
advanced to experts Clinic: "For those brave enough or experienced enough to have already sailed in rough water or waves, this course is designed to transform you from an advanced windsurfer into a successful wave sailor, and make the locals at your beach turn their heads when they see your wave knowledge and skills in action - finding the sections to hit wave riding, blasting out effortlessly but aggressively over the white water as though it wasn't there, gliding through jumps and loops with confidence and control and demonstrating an experienced understanding of the waves that would otherwise take years to discover." Guy's next stop is a
Freeride Clinic
for intermediates to advanced in Corpus Christi, TX, March 30 - April 2. Unfortunately, Worldwinds
reports
the clinic is already full.
If you want to improve but don't have the time and or money for a clinic, the next best, IMHO, is to take a look at the
Instruction
section of the
Learners guide...
where you will find tons of help from all of the above. Don't forget, the only North American windsurfing events calendar is located at the top of the
Blogroll
on the right side of this Blog.
Robby Naish ·
If surf culture grabs your interest, take a virtual stroll through Oahu's
Surfer, The Bar
at the
Turtle Bay Resort
(keep paging down, there's a zillion videos). Whether you see him as the
Godfather of Windsurfing or simply The King, when he talks, you gotta stop and listen. And when Robby talks history it's always interesting. Now, fast forward to Robby's newest Facebook

Page

Started December 2011, the real time life of Robby is being recorded one

post

at a time. Robby's first generation

FB Page

has almost 34,000 fans. It's only fitting to follow up with Kai Lenny from the same venue. After all Robby's sail number is US 1111 and Kai's is US 1112.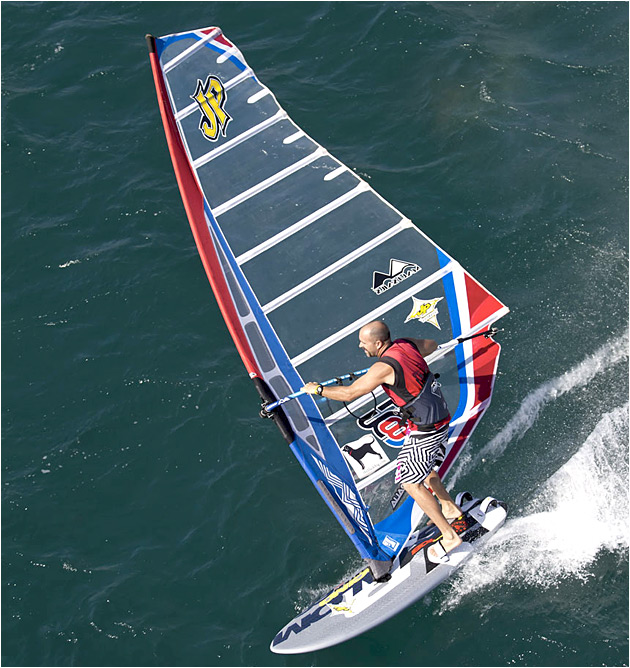 C7:
Since 1997 you could make a real living on windsurfing. Is it still enough nowadays and how many more years do you plan to continue?
"
Postscript ·
Sarah Hebert recently
reported
: "Finally, after two years of preparation, I am only a few days away from realizing my dream...like a horse in his stall before the race, I want out...
The team and I will leave France on February 18 to reach Dakar, and the great departure will probably take place on February 21st.
Until then, we prepare the final technical details...and I chomp at the bit..."